Neoclassical Music
⁞ New Releases
⁞ Artist Interviews
⁞ Music News
Favorite Neoclassical Music on Spotify
Favorite Neoclassical Videos on Youtube

Recent Neoclassical Interviews

Gifts From Crows Interview on Nagamag

Nagamag:
Which are the genres that describe your music style better?

Gifts From Crows:
I like to think of my music as classical music for a post-rock audience. Neoclassical is probably the best genre though as it includes a lot of artists, like me, that use classical instrumentation but are not quite classical in the true sense of the word. Neoclassical is a broad church and easily encompasses artists that weave electronics in with the more traditional orchestral instruments.

Nagamag:
Few words about your musical background and career?

Gifts From Crows:
Since I was a teenager I have been passionate about composing and performing music and have been involved in many post-rock / electronic bands and studio projects. Whilst I played guitar and synth during those years, my first love was always the piano and Gifts From Crows really feels like coming home.
Writing orchestral arrangements is a relatively new undertaking for me but one that feels very natural and intuitive. Hearing my music performed by the Northern Film Orchestra for the first time was an incredible experience and I have carried the learnings from that into the new album, 'Stories in Slow Light' which features a lot of live performance mixed in with the samples and the piano.

Nagamag:
Do you remember your first connection of love to music that was the right impact to be a music artist now?

Gifts From Crows:
I grew up near and went to school in Macclesfield in the north of England - home to one of the greatest bands of the post-punk era - Joy Division. I can still remember taking home their album, 'Closer' and playing it for the first time. I had shivers running down my spine listening to that music and it still affects me the same way today. That was when I truly understood how powerful music could be and also when I realised that I wanted to try and produce something that gave other people the same feeling. Whilst you never feel that you even get close to those levels, there is always the hope that the next piece of music will be transformational.

Nagamag:
What was the inspiration for the new album, Stories in Slow Light

Gifts From Crows:
Each piece was inspired by a different photograph by artist Helena Whitten. I found that by sitting at the piano with one of Helena's photos placed where the sheet music would normally rest, I could literally write music to accompany the scene in front of me, as if the score were hidden inside the image.
I find Helena's photos incredibly emotive. They are simultaneously timeless but also contemporary and speak to so many of the challenges that humanity is facing today – the fragility of the planet, the transience of life, loneliness and mental health. It is all there and these are also the themes that I explore in my music.

Nagamag:
How did the video for The Empty Mirror come about?

Gifts From Crows:
The song was inspired by a photograph taken by Helena Whitten at Poltimore House in Devon which depicts a solitary figure in front of an oval frame where a mirror used to be.
The track evokes the memory of our ancestors and imagines all the living souls who have passed in front of the now long gone mirror. The protagonist appears to be channelling these spirits out of the ancient walls of the house, at times contorted by the energy flowing through her and then flowing with serenity.
The video for was shot on location at Poltimore House but this time dancer and choreographer Kristine Berget reprises Helena's role from the photograph and we follow her as she moves around the rooms and hallways of the crumbling mansion.
We worked with Kristine before on the video for 'Without Beauty' and so I knew her choreography was good but her performance on The Empty Mirror was extraordinary and the film directed by Corey Rid really brings the whole work to life.

Nagamag:
Many artists listen to genres that they are not producing music for. Which track is your favorite that is NOT similar to yours?

Gifts From Crows:
Joy Division "Love Will Tear Us Apart"

Nagamag:
Of Course Nagamag would love to listen also which is the track from a similar artist you admire?

Gifts From Crows:
Wim Mertens "Struggle For Pleasure"
Carlos Maya Interview on Nagamag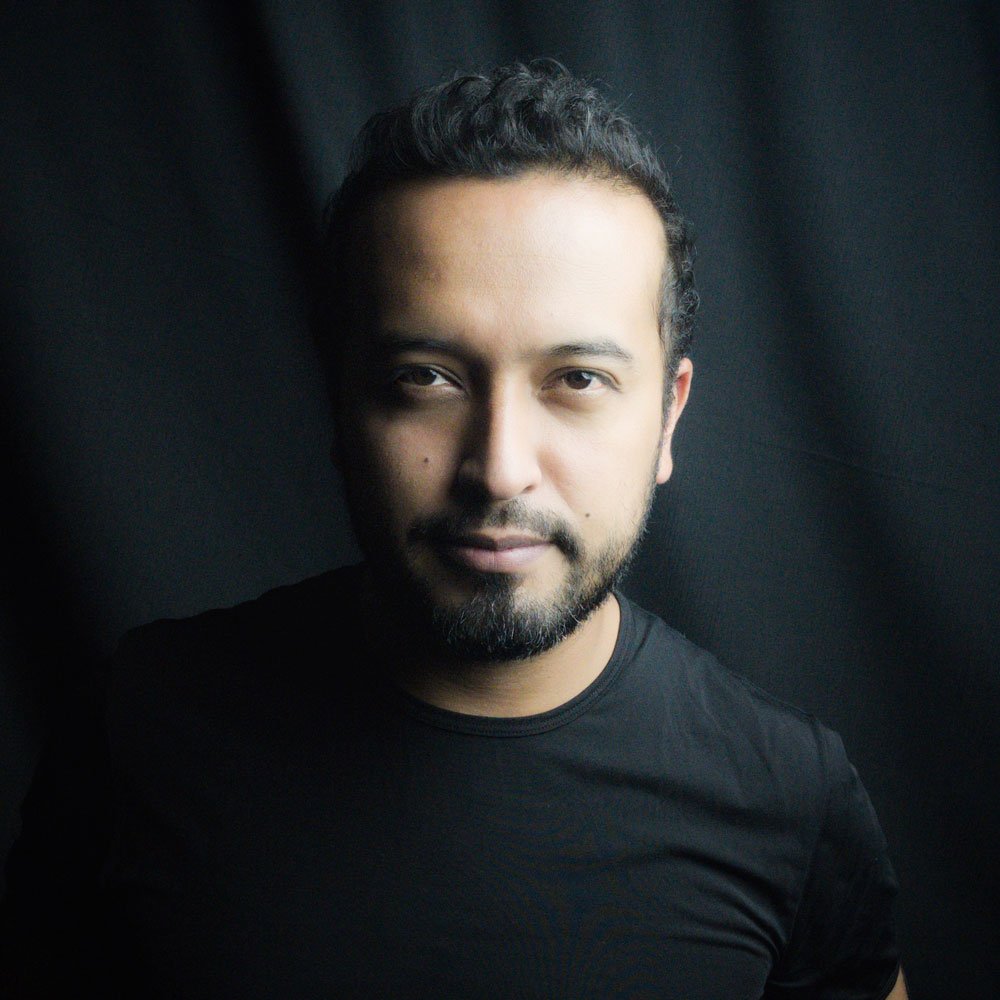 Nagamag:
Which are the genres that describe your music style better?

Carlos Maya:
I'm perfectly OK with this "Neoclassical" term to refer music that has a strong emotional focus, as I pretend to do that, to communicate and to express these "emotional ideas" and perspectives that cannot be expressed with words.

Nagamag:
Few words about your musical background and career?

Carlos Maya:
I've studied music at the Conservatory of Music of the National University of Colombia. I studied classical music, academic music, composition and music theory. But my interest in music was raised from a very young age, with the music instruction of my father who is a Sax player. Regardless my academic music background I was always interested in genres that are more connected to people than the strictly academic music, hence this neoclassical piano project, I also have great love for the keyboards and synthesizers, and absolutely for the Rock music. I also have a progressive rock project called Cadius in which I am its main composer.

Nagamag:
Do you remember your first connection of love to music that was the right impact to be a music artist now?

Carlos Maya:
My first connection of love with music was when I was very young... I think 6 maybe 7 years old... My father used to play in his turntable classical music and progressive rock music, music from Bach, Mozart, but also Rick Wakeman, Yes and that kind of stuff... I remember that Bach music touched me very deeply, I was really moved in my heart while listen to this second movement of the Harpsichord Italian concerto, touched to the point of tears, and I was like 7 or 8 years old, right then I decided that I wanted to be a pianist.

Nagamag:
What do you want to achieve with your music?

Carlos Maya:
I try to do my best to make beautiful music, I deeply feel that the purpose of each one of us, as human beings, is to bring beauty to this life, the beauty is an ideal from "higher states" and we bring these "higher states" to this world, and when we commit to this purpose I think we make the world a little better.

Nagamag:
What are your next steps in your career?

Carlos Maya:
I am working to put one of my songs as a soundtrack in a movie or a documentary. That would be awesome!

Nagamag:
Many artists listen to genres that they are not producing music for. Which track is your favorite that is NOT similar to yours?

Carlos Maya:
Meshuggah "Clockworks"

Nagamag:
Of Course Nagamag would love to listen also which is the track from a similar artist you admire?

Carlos Maya:
Michael Nyman The heart asks pleasure first
myks – Storm
"A most fitting title for a deeply emotional song that carries you with faith and virtuosity through the vision of passing storms and tribulations. A haunting, repetitive piano, a heart gripping, lamenting trumpet with accents of hope, distant nature like effects, together they create a strong, cinematic, memorable experience."
-Nagamag.com
We have all been trough a few storms during our lifetime. Standing in the midst of difficult things does occasionally make it difficult to put words to describe your feelings and this track is a result of such circumstances. This song tells a story, from the first breath of wind, through the storm and out on the other side. With the amazing Espen Westbye on trumpet this track tries to tell this story in an interesting way that makes the listener come back for more.
Klaus Sahm – Amparo
"The composition is designed to achieve spiritual calm and peace. Soft, light intonations created on an acoustic piano drive crazy. Music, which needs to be listened to thoughtfully, listening to every note. The melody, which inspires, stimulates and extols the soul to heaven. (Automatically Translated with Google Translate)"
"Композиция предназначена для достижения душевного спокойствия и умиротворения. Мягкие, светлые интонации созданные на акустическом пианино сводят с ума. Музыка, которую нужно слушать вдумчиво, прислушиваясь к каждой ноте. Мелодия, которая воодушевляет, стимулирует и превозносит душу до небес."
-Nagamag.com
"Amparo" is spanish and means refuge. The tune hopefully can ease stress, spend comfort and is my imagination of a chimney fire in a lonely cabin somewhere in the midst of a storm.
Roman Wróblewski x Weronika Kulpa x BlauBird – Lamento
"In an intensely dramatic atmosphere and passionate style, three artists express their opposition to the war. Seize this opportunity to enjoy a great combination of piano, cello and vocal performance of another level that won't leave you unaffected."
-Nagamag.com
"Lamento" is an inter-linguistic journey into the depths of one of the oldest traditions of lament. "There, among our memories, among the fragments of songs, words, and prayers we carry with us, is that which is sacred, our love, our humanity, and our ability to live one more day, to try to love always." The main inspiration was words written in the Jerusalem Talmud: "Latin is adapted for war, the language of the host country for hymns, Hebrew for discussion, and Aramaic for lamentation."
Latest Neoclassical discoveries
Neoclassical music defined as the modern classical music. As the well known Classical music refers from the 18th to 19th century, the corresponded music compositions of the 20th century have been categorized as Neoclassical. The used instruments and the music style is not necessarily affected by the ages but Neoclassical music is mostly referenced and credited to the era that the song has been written as well as the era of its composers/artists. The most famous instruments which may be listened to a Neoclassical track are Piano, Violin, Double Bass, Cello, Harp, Flutes while the list doesn't end here and the combination of multiple instruments, the amount of each one and even solo performances of a single instrument may vary. Tempo and rhythm also is not limited to this music genre but the dramatic majority of Neoclassical music compositions have no lyrics/vocals.