Featured Artists, Songs and Posts
Songs, Artists and Music News that has win Nagamag's attention. Timeless sound harmony and unique pesonalities that are worthing extra attention! With no specific release date or music genre, fine music never expires.
Phil Anker – The Longest Night (Spotify)
"The whisper of percussion in The Longest Night and light, unobtrusive elements of Future Garage are an amazing combination of sound ideas in one small but cozy composition from Phil Anker."
"Шепот перкуссии в The Longest Night и лёгкие, ненавязчивые элементы Future Garage - это удивительное сочетание звуковых идей в одной небольшой, но уютной композиции от Phil Anker."
-Nagamag.com
Cosmyte Interview on Nagamag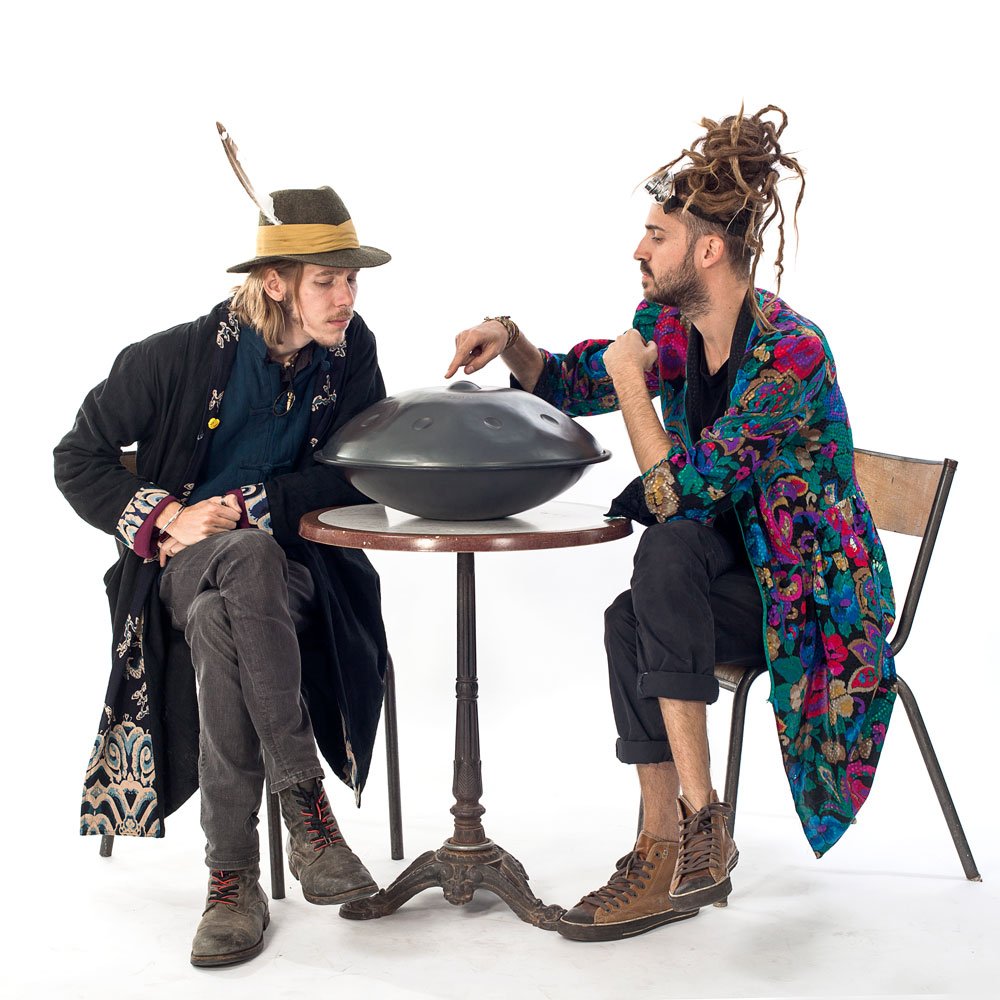 Nagamag:
What are the genres that describe better your music style?

Cosmyte:
Always Galactic, either Ambiant/Chillout and/or Electronica/Techno/Psychedelic

Nagamag:
Few words about your musical background and career?

Cosmyte:
Since 2014 Profesor Galacticus and Captain Frictus are colaborating as a galactic team in other project, Neenboo, a 7 musicians world music project.
In 2017, they decided to create Cosmyte.
This atypical crew is constantly evolving by creating its own galaxy, led by Pr. Galacticus (machines) and Captn Frictus (handpan), it includes talented companions met during music tours around Europe, Russia, India, China and Latin America, bringing a unique experience to each appearance. A journey between organic human vibrations, cosmic instruments and mechanical machines oscillations, Cosmyte is a real musical android.
In 2019 the Cosmyte Spaceship joined the Hadra label Team (Hadra Alter Vision Record).
In 2020 the Cosmyte crew droped out two EP's: Pyramyte Awake Side and Pyramyte Dream Side

Nagamag:
Do you remember your first connection of love to music that was the right impact to be a music artist now?

Cosmyte:
There are a lot of moments, concerts, people, places, that gave us the right impact.
One of them is traveling as "pre-profesional" musicians with Super Cumbia band, some Argentinian friends, touring in Europe. We were spending so much good time as a band, as a family, as travelers, by traveling and playing all together.
Other is a concert of Djamanawak, a french band, when they played a 3h30 improvised concert. We were like "wooow, so nice, we want to do that" !

Nagamag:
Do you have some project that you want to talk about for 2021

Cosmyte:
We are working on a Lullaby project.
It's about musical ceremony, a 7 hours night playing, with people sleeping, or dreaming, or just flying inside.
We try explore music as a channel to connect with bigger space in this crazy times, in this crazy world.
We want to explore more about this project.

Nagamag:
You recently talked in social networks about an "inversion of the polarity of human consciousness". What about it?

Cosmyte:
We don't really know more about it, but we can say you that Jbiboulak community announced us by a sercret chanel, that hapenned on the 17 december 2020 this "inversion of the polarity of human consciousness". A kind of global mental change that can happen on earth by the dreams.
They also gave us a link as a cosmic gate to connect to it:
columns="1" column_min_width="" column_spacing="" rule_style="default" rule_size="" rule_color="" hide_on_mobile="small-visibility,medium-visibility,large-visibility" class="" id="" animation_type="" animation_direction="left" animation_speed="0.3" animation_offset=""]
Nagamag:
Music has no borders and many of us we may listen to more genres that we are mainly involved. So share with Nagamag which track comes first in your mind from music but is NOT similar to your genre?

Cosmyte:
Super Cumbia y la liga de la Alegria "La vida está hecha pa' otra cosa"

Nagamag:
Of Course Nagamag would love to listen also which track from a similar artist you admire?

Cosmyte:
Symbolico Triptrap
Victor Zala – Laika (Spotify)
Hidden mystic modular energy under this new techno brilliant layering of Victor Zala. Deep, Dark, and Hypnotic!
du0 x Trenton – Shadows (Spotify)
"Producer du0 and Trenton, featuring vocals in their collaboration Shadows, is the perfect opportunity to sit back and relax with your favorite drink."
"Дуэт продюсера du0 и Trenton, вокал которого звучит в их совместной работе Shadows, это прекрасная возможность откинуться на спинку вашего кресла и расслабиться наедине с любимым напитком."
-Nagamag.com
Remember when 2020 stood for perfect vision? Now it stands for a time when our lives were turned upside down.
For Brisbane artist, du0, 2020 was more upside than down. His track, Come Home, hit a million plays on Spotify and revealed an emerging artist with his finger on the zeitgeist. The awards, accolades and a growing online fanbase have followed.
du0's latest release, Shadows, a collaboration with alt-pop artist, Trenton, sees him hitting the groove once again. Like his name implies, du0's new duo works beautifully. His signature infectious rhythms and whimsical melodies combine with Trenton's moody vocals to provide reflective lyrical gems like "yesterday the future slipped away". And they take it from there, producing a confident, hopeful and uplifting start to 2021 that promises things will only get better from here – for all of us.
SAINT – Endless (Spotify)
"Endless search for new worlds in our limitless universe with SAINT. Dark in its own way, but such an alluring, attractive melody."
"Бесконечные поиски новых миров в нашей безграничной вселенной вместе с SAINT. По своему мрачная, но такая манящая за собой, притягательная мелодия."
-Nagamag.com
SAINT returns with "Endless," his newest melodic techno single set to mesmerize listeners from the press of play. The production is led with a driving kick and bassline that will take anyone on a dark and elegant musical journey. The infectious synths and pads with the hard-hitting kick will have listeners wanting more from this talented producer. Through "Endless," SAINT showcases his talent and versatility as a musician. This track will infuse energy into any crowd, no matter the setting as it evokes pure euphoria. "Endless" delivers a fusion of melodic techno and house that will have electronic aficionados hooked. The intricately crafted production of "Endless" will have listeners engaged as the energy-heavy drums and bassline will guide you with groove. With constant energy flowing, "Endless" is a certified dancefloor tool that will have audiences captivated. Make sure to check out the new release and add it to your daily rotation! The track will be available on all digital streaming platforms on January 1st.
www.instagram.com/saintmusicnet/
SAINT is a rising electronic artist and producer originating from Switzerland. Fueled by his life experiences, SAINT seeks to create music that will connect and uplift listeners around the world. SAINT delivers an uninhibited aura as his sound is driven by raw emotions through melodies. The talented artist is quickly making waves in the scene with his unparalleled sound and powerful style. The electronic artist delivers pure energy with a unique combination of talent, passion, and emotions that will radiate onto the listeners. With every release, the Switzerland-bred artist will have listeners hooked into the world he creates with his eclectic style and sound. SAINT is an artist to keep an eye on and ear out for as he is set to cement himself in the music industry for years to come.
NEIMY – LIMBO (Spotify)
"Listening to the works from the LIMBO single you concentrate your attention on how easily and accessible NEIMY addresses us, the listeners, through the lyrics of her compositions. The author very competently uses all the main genre features of Electro Pop. Lightness and beauty in every note."
"Прослушивая работы с альбома LIMBO концентрируешь своё внимание на том, как легко и доступно NEIMY обращается к нам, слушателям, через текст своих композиций. Автор очень грамотно использует все главные жанровые особенности Electro Pop. Лёгкость и красота в каждой ноте."
-Nagamag.com
After topping UK Charts, artist NEIMY drops her new single "LIMBO".
The success with "Dancing In The Moonlight", took NEIMY and Swedish artist Jübel all the way to the top of UK singles charts, peaking at #11. Their cover of King Harvest's classic song has racked up over 160M streams to date. Now she's ready to release her next original single "LIMBO", a song with dark and playful lyrics and a glimpse of humor and sarcasm.
"I've always had a passion for storytelling lyrics and catchy melodies. This song came about at a speed writing session with me and my co-writer and producer Eric Wictor. Within an hour we had the whole topline, and the lyrics simply poured out of me", NEIMY explains.
"LIMBO is about being stuck at a place where you just don't wanna be, being controlled and haunted. It can be a relationship, a workplace or in your own head" she continues.
NEIMY launched her career after her demo 'I've Learned' was discovered by The Chainsmokers. The song ended up as a soundtrack to the Italian movie 'Succede.
In 2018 she released "Dancing In The Moonlight", together with Swedish duo Jübel. The song made it all the way to the top of UK singles charts, peaking at #11. Their cover of King Harvest's classic song has racked up over 160M streams to date.