Featured Artists, Songs and Posts
Songs, Artists and Music News that has win Nagamag's attention. Timeless sound harmony and unique pesonalities that are worthing extra attention! With no specific release date or music genre, fine music never expires.
RUNAE – You're My Wild Storm (Spotify)
"Juicy modern mix, angelic voice and pleasant warm atmosphere. Sound elements equally occupy a music space and seems to whisper on the ear, I'm with you, I'm near. Casting melodic work!"
"Сочная, современная аранжировка, ангельский голос вокалистки и приятная, ламповая атмосфера. Музыка обволакивает, равноправно занимают музыкальное пространство и словно шепчет на ухо, - я с тобой, я рядом. Цепляющее мелодичное произведение!"
-Nagamag.com
Runae shared few words behind this song inspiration with Nagamag:
"I wrote this song myself this summer in my bedroom and home studio in Hundested in Denmark where I live. The song is about feeling attracted to the wild and tells the story about being in love with this wild person who is unpredictable but at the same time has a power over you. I am inspired by nature and like to use elements from nature in both my lyrics and visuals.
The song has a romantic soft pop mood."
runae.lnk.to/YoureMyWildStorm
www.instagram.com/runae_sphere/
www.facebook.com/runaesphere/
Anton Commissaris Interview on Nagamag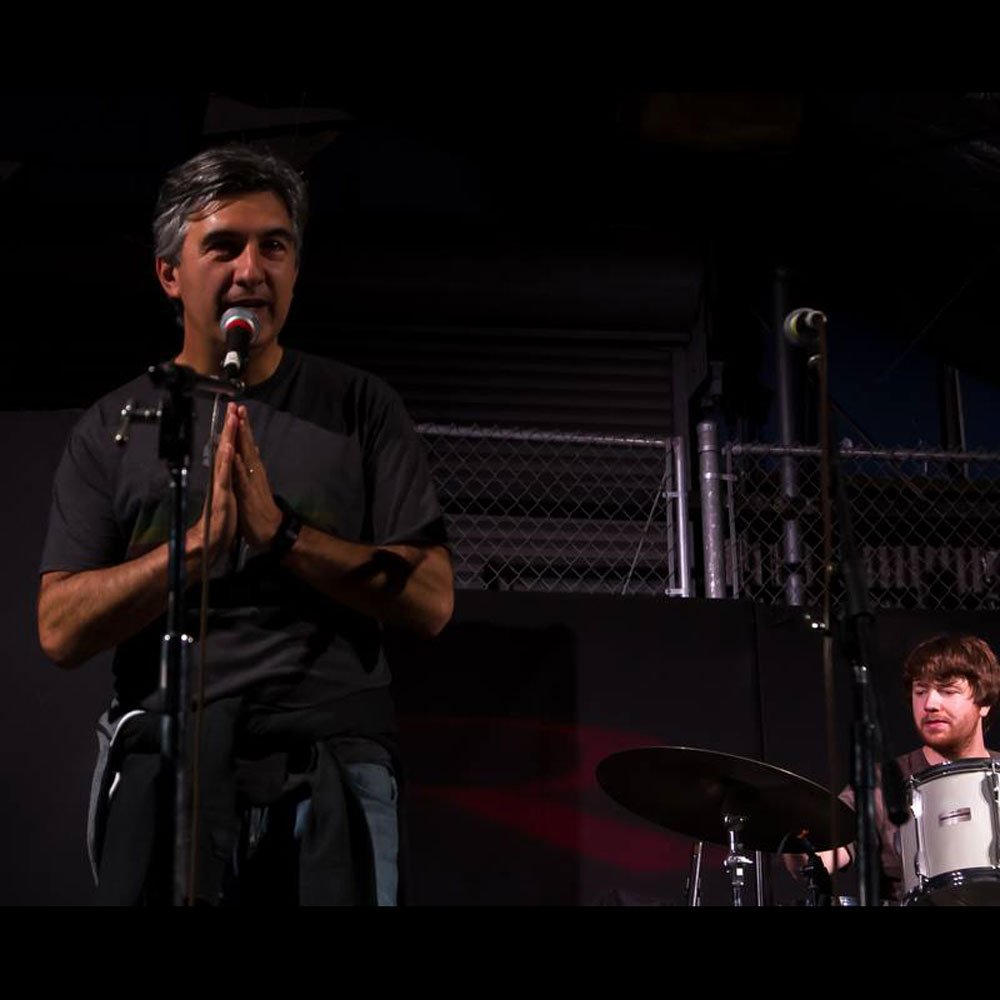 Nagamag:
Which are the genres that describe your music style better?

Anton Commissaris:
Jazz - vocal, with notes of blues, soul, rhythm and blues, and gospel styles.

Nagamag:
Few words about your musical background and career?

Anton Commissaris:
I am a Jazz composer, pianist, and vocalist based in the San Francisco Bay Area. I released my first EP - On A Bright Note - in February 2021. I have a new single - Lonely Bay - released on September 24, 2021, and a second EP - Out of the Blue - coming out in October 2021.

Nagamag:
Do you remember your first connection of love to music that was the right impact to be a music artist now?

Anton Commissaris:
I had heard music on the radio but the first time I felt a true connection was when at about 9 years old, I listened to an album by Joe Cocker - With a Little Help from My Friends. Cocker's voice was raw, bluesy, and powerfully emotional. It struck a chord with me. Intrigued, I began to play the record over and over. Two songs, in particular, stood out for me - the title track - With a Little Help from My Friends - and - She Came in Through the Bathroom Window. I didn't realize it at the time, but these were both Lennon-McCartney covers. I would later become a huge Beatles fan, impressed particularly by the fact that they composed, played, and sung their own music.

Nagamag:
How did you become a fan of Jazz music?

Anton Commissaris:
My mother was into Jazz music and she played a lot of records that I picked up on when I was young. When I was learning the piano at an early age, she also had Jazz sheet music laying around that I would learn how to play. I remember, in particular, being impressed by - Smoke Gets in Your Eyes. During my college years, I picked up on Frank Sinatra and many of the other great singers of the American Song Book. As an alternative to all the other standard pop music of the day, we would play this at parties and have a lot of fun, while others were somewhat confused by our retro tastes. Then after, playing classical piano for a number of years, I drifted back into Jazz and fell in love with that style of music all over again.

Nagamag:
Many artists listen to genres that they are not producing music for. Which track is your favorite that is NOT similar to yours?

Anton Commissaris:
The Beatles "For No One"

Nagamag:
Of Course Nagamag would love to listen also which is the track from a similar artist you admire?

Anton Commissaris:
Sarah Vaughan "Misty"
XHOANA X – The Villain (Video)
"Enjoy the lung melody, angelic singing and an interesting selection of chords. The bold rhythm section, which seems to be dug in your brain, and dramatism allocated on a general background adds energy and lush atmosphere to the already bright work!"
"Наслаждаетесь лёгкой мелодией, ангельским пением и интересным подбором аккордов. Дерзкая ритм-секция, которая словно впивается в ваш мозг, а ярко выделяющийся на общем фоне драматизм лишь добавляет и в без того яркую работу долю энергии и пышной атмосферы!"
-Nagamag.com
Albanian born XHOANA X takes her dark, Eastern European heritage very seriously. From an upbringing of one of the most tolerant spiritual cultures in the world, comes a unique style of art, with a mixture of freedom, rebellion and heroism.
The relaxed form of culture from Albania is the driving force here. You are in the darkest little corner of your room. And yet, this is where you find that you are most comfortable. Although perhaps you also find yourself a bit surprised at the ease in which you exist here.
The unexpected seems natural.
The rich enthralling darkness is the vibe.
Following in the footsteps of early musical influences the likes of Massive Attack and ‪Portishead, XHOANA's music takes us on a spellbinding journey, as if we are preparing for a series of pagan rituals based on mystical beliefs.
Make no question here, she is the high priestess, and in full control of the ritual. The journey is a web in which we are caught, but you'll find it hard to turn your ears away. You are trapped in a web of intrigue and sensuality while a neo noir movie plays in your head.
Her look and fashion is no less captivating, additionally filled with occasional David Lynch-esque twists and turns. Although her main ambition has always been on developing her musical recording career, XHOANA has also worked both as an actress, influencer, and model.
Duo Lumimare – Light Is Coming (Video)
"The Duo Lumimare have produced a beautifully calming piece for piano and flute called Light Is Coming. If you allow yourself to be lulled by the sweet melodies and breathy evocations of the piano and flute you too will feel that the light is coming for all of us. "
-Nagamag.com
Mookee, Skysia, Equanimous – Ensō (Spotify)
"Brilliant minimal approach but at the same time absorbed all the best of the Trip-Hop and UK Garage style. The listen becomes quickly interesting and gives rich pleasure. Sounds are shimmer from one to another, floating and competently replacing each other. Indescribable beauty!"
"Трек звучит в минималистичном жанре, но при этом вобрал в себя всё лучшее из Trip-Hop и UK Garage. Слушается очень интересно и максимально насыщенно. Звуки переливаются из одного в другой, плавно и грамотно сменяя друг друга. Красота неописуемая!"
-Nagamag.com
Jo-El Sii – Abracadabra (Spotify)
"Exuberant vocals from -Jo-EL Sii-, with character and timbre with a convincing feed that plays a primary role. Ceativity with diversity and a song that you will be attached surely as listener if you are lover of genres of Blues & Afrobeats!"
"Безусловная сила в голосе -Jo-El Sii-, поскольку его характер и тембр с убедительной подачей играют первостепенную роль. Автору огромное спасибо за такое неожиданное творчество. К ознакомлению каждому любителю жанров Blues & Afrobeats обязательно!"
-Nagamag.com
www.instagram.com/dkamoneymusic
www.facebook.com/joel.fofie.1
Joel Fofie, professionally known as JO-EL SII, is an Afrobeat and highlife singer/songwriter signed to DKA Money Music. He hails from the city of Accra in Ghana, where he expresses his musical/lyrical talents expressed in his love of music from early childhood. Being inspired by legendary artists, like Daassebre Dwamena, Kojo Antwi, and others, JO-EL Sii aspires to carve out a niche for his brand and fans globally.